WELCOME TO HERMANS LADA IN DALUM
How nice that you have found us. We hope that you will enjoy the music, the good food and wine and the beautiful surroundings, here at our own place on earth, with a view of the Ätradalen.
Watch the movie of Hermans Lada
Hermans barn is situated on the old family farm, Östergården in Dalum, just outside Ulricehamn, where we, Ann & Anders, live with our dog Jalmar and our cat Nelson.  We have renovated and lifted this farm which was a bit forgotten for almost fifty years. Now we work as organizers in our own concert business Herman's barn, which is our big heart project, and where the music is in the center. The name Herman comes from Anders' grandfather's father who built the original barn and he lived here together with his wife for most of his life.
In 2017, we opened the gates to our new barn for the first time with four well-known artists who sold out faster than we could ever have imagined. As the years have passed, we have expanded with more concerts, extended the season, renewed both interior and exterior and updated our concept with new events such as sandwich lunches, pop-up restaurants and more. But it is concerts and live music that we concentrate on and that is where we put most of our focus.
Cooking good food on local ingredients with great passion has always been our tune. When you come to visit us, we want to give you a holistic experience and therefore serve well-cooked food with a large portion of love. There is also snacks and coffee with homemade cakes.
We usually open at the end of May and work until the end of November before the lid is put on the lodge. Then we breathe a sigh of relief and get new inspiration. It is also then that Ann has time to make new jewelry for the store, which is open during all concert evenings.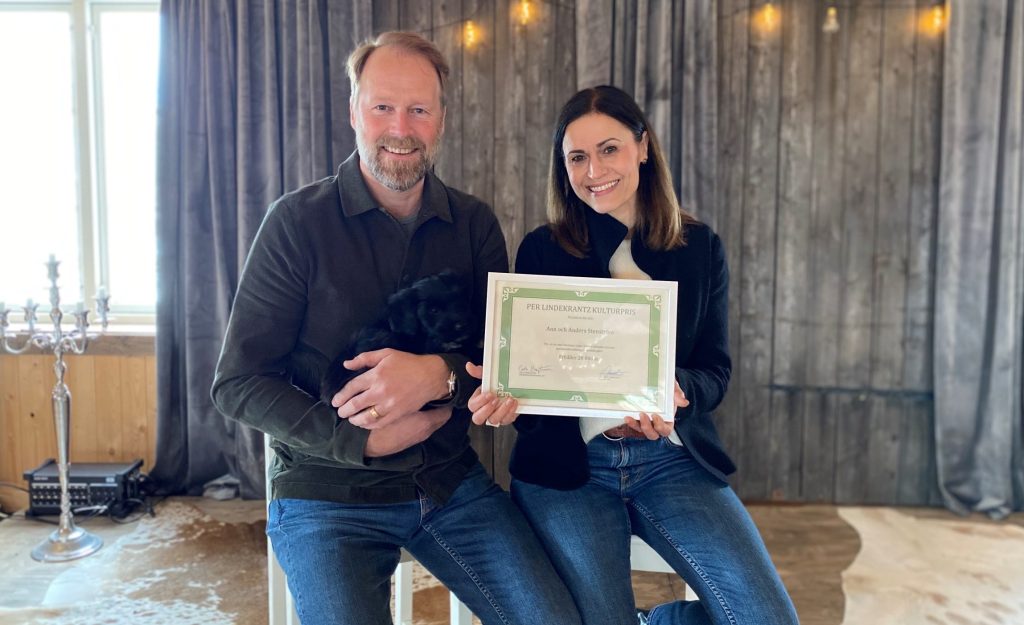 At the beginning of 2021, we received a lot of attention in the form of a cultural award. With the motivation "Because Ann and Anders Stenström offers live musical entertainment in the countryside", we received Per Lindekrantz's cultural award and this of course means a lot to us. It provides energy for continued work and further development of our business.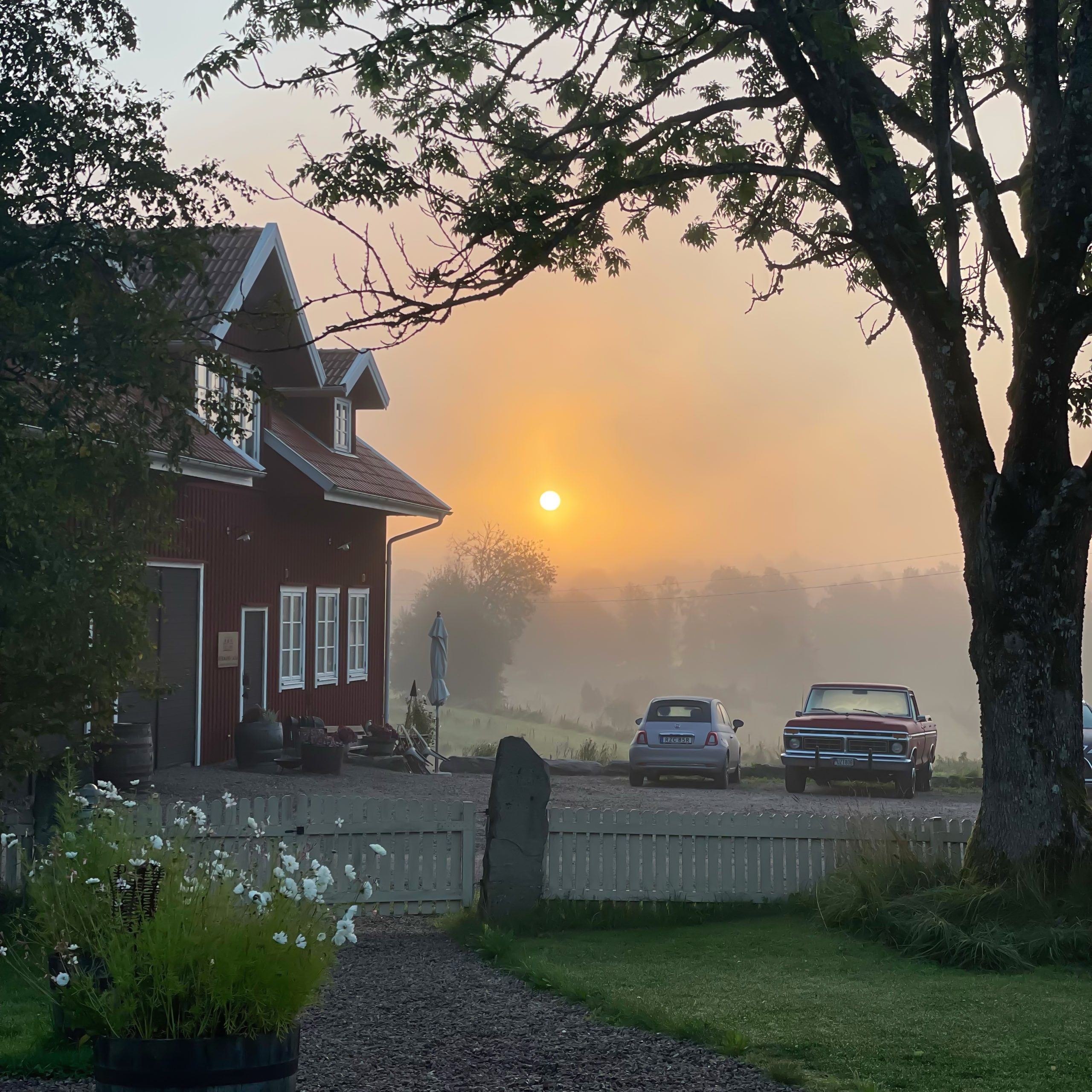 MUSIC & GOOD FOOD IN THE HEART OF ÄTRADALEN
Here you can read more about our concert evenings with fantastic artists, good food and wine and a great atmosphere.